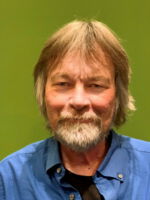 Please send all Genealogy inquiries to:
Prof. Wolfgang Alt
Mohrstr. 13
53121 BONN
GERMANY
Tel.: +49 151 1918 6484
genealogie@lutheriden.de
Note for genealogical information
Supplements in the descendants-books are free. Genealogical inquiries are paid on resolution of the Board. For this purpose, the following scheme was established by the Board.
Standard request to test whether you are a descendant, or other genealogical research.
A standard request is not a publication of family trees or documents.
30,00 €
Supply of documents for non members
60,00 €
Supply of documents for new members
30,00 €
Note:
If evidence of descendants and entry into the Lutheriden Association e. V., (expected within 2 months of the reply), the query cost of 30,00 € will be charged as a membership fee for the first year. From the 2nd year of the normal contribution rate applies.
There is no legal right to be informed. Fee is payable upon receipt of the information or documents.
Application for genealogical information
Ancestry Books
Here you will find old Ancestry Books. These are published and printed books from our library in Zeitz.
Ancestry Book from 1926 "Ahnen und Enkel" - Edition from Otto Sartorius